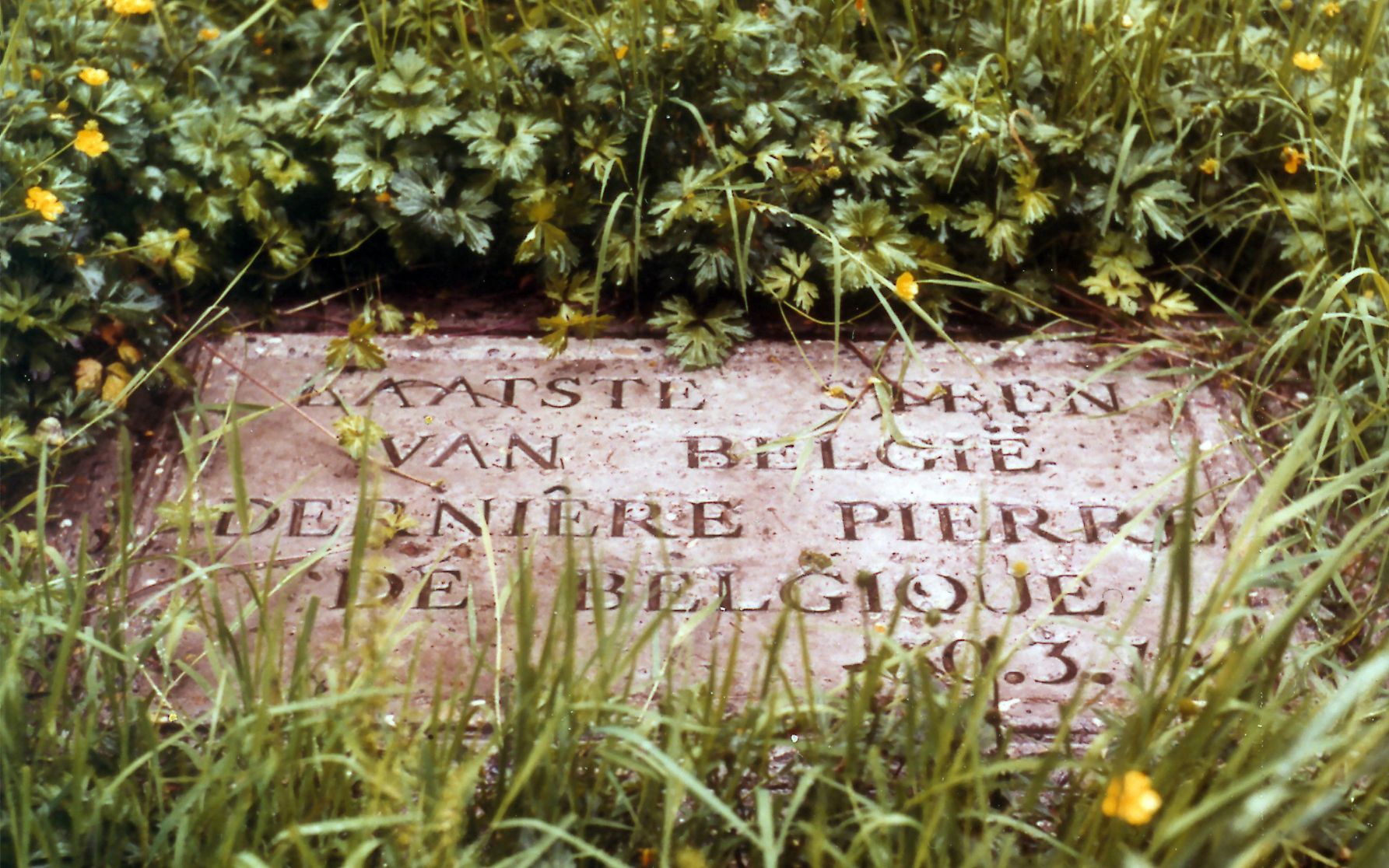 Provide a clean-up bonus instead of a housing bonus
We need to shed spatial weight, certainly in times of difficulty. Flanders is once again struggling to stay afloat. This is more than a natural disaster, it's a parcelling disaster, and it's high time to rethink our use of space.
Article
We are building too much and in the wrong places. The individual building rights granted to us in the regional plans of the 1970s are now obsolete. Land parcelling has become a cornerstone of our prosperity, but we've hit the ceiling. In fact, we may even have crashed straight through it. Flanders is too small to justify our current spatial consumption. The scale and the speed with which we consume space is extraordinary. In 1979, architect and artist Luc Deleu urged us to temper our building frenzy with his 'Last Stone of Belgium'. We need to kick our addiction to land consumption. But how?
Our Minister for Environment, Nature and Culture Joke Schauvliege expressed an interest in a building stop. It's a good sign that politicians are communicating the need for a shift in our spatial arrangements. Based on the responses, very few people seem to be against the proposal. Some say it's too late, which is understandable. But this isn't really the crux of the discussion. It's more important to think about how a building stop can be implemented. Which concrete strategies can we apply, and which tools can we develop?
To keep or not to keep?
Preventing the problem from getting worse is the easy part. We now know which preventative measures to take. The first step is to turn our focus explicitly to our existing building stock before considering a new-build project. Think of it as the culture of not-building. We know the process: renovate, redesignate, split, merge, multiply, temporarily occupy or intensify our use of space, deliberately stop using space, or create new space. Not-building starts with identifying the space we already have and developing ways to use it differently and more efficiently. Not-building should precede building, which is not the same as doing nothing.
Underutilised space must be identified on so-called excess maps. In this way we can determine what to keep and what to let go of, both in our built and in our paved spaces. That said, spatial slimming is still uncharted territory. There's virtually no research, nor are there many inspiring practical examples of active and deliberate development. Perhaps we should look to our northern neighbours? In some shrinking regions, they have recently started exploring the use of subsidies to encourage the demolition of superfluous patrimony. Often these are old and run-down homes owned by housing companies with a lack of interested buyers.
Spatial tax shift
Our fragmented ownership structure makes the situation in Flanders much more complex. A seemingly infinite number of homeowners has made spatial management all but impossible. And it's no wonder, with all our divvying up and parcelling off. How can we shift from subdivision to amalgamation? Perhaps we should replace the housing bonus with a clean-up bonus to stimulate the selective demolition or rearrangement of space?
Can the upcoming spatial policy plan for Flanders (BRV) offer a new perspective? The current spatial structure plan was unable to stop our development and allotment, nor did it change our spatial behaviour, despite having the right analyses and knowledge. We know what we have to do, we just can't or won't do it. Let's prevent the same thing from happening to the BRV.
Let's find the courage to talk about money and property. Let's have the polluter (read: the land and space user) pay. We've been living above our spatial means for years now and we've been taxed accordingly, albeit a tax buried in government debt. Our fragmented building style has forced us to spend far too much money on our inefficient road infrastructure.
Shedding spatial weight requires considerable knowledge, willpower, and perseverance. It also calls for excellent communication. This colossal job will take time – at least until 2050. The regional plans gave us the right to make mistakes in the 1970s. Now, we must find the courage to tear down the walls we built.