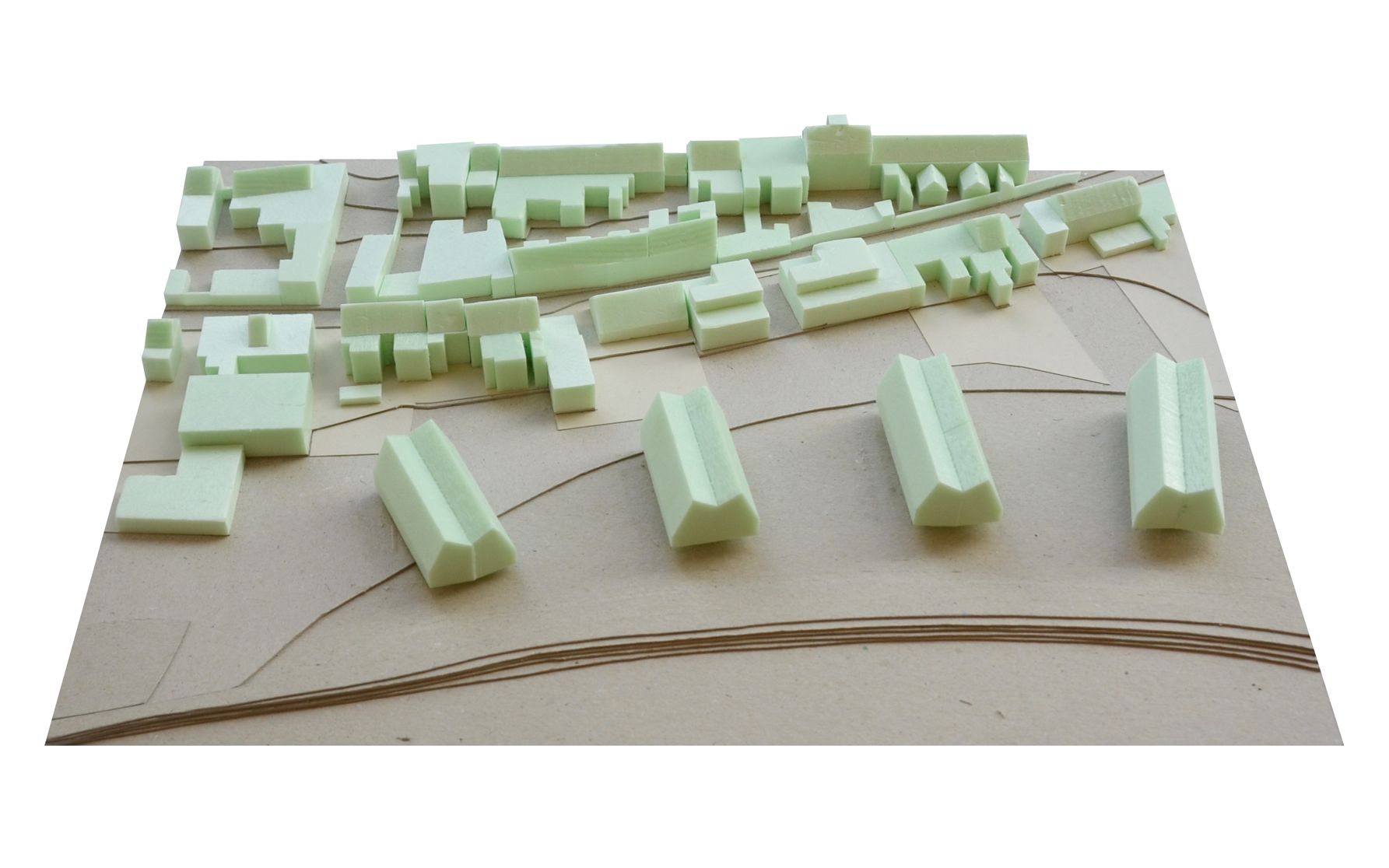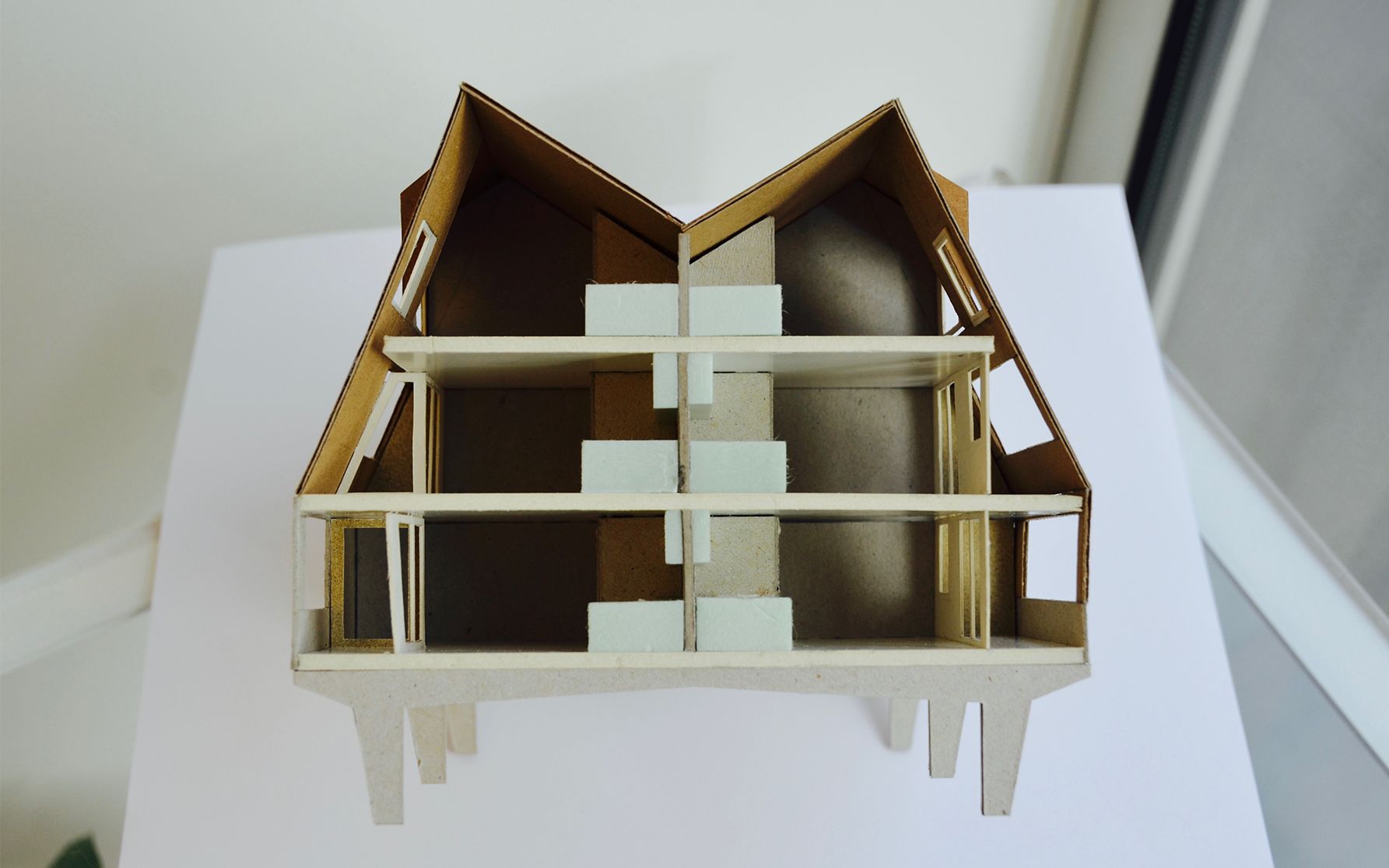 Rivierstraat Lier
The realisation of four multifamily homes consisting of 42 residential units in Rivierstraat, Lier, in partnership with AR.2 architecten bvba and Architects Unplugged. The specific location behind the embankment and the subsequent flood risk issue were preconditions within which a quality architectural design with a sufficient degree of individuality and character was created.
Project
The project site is situated between Rivierstraat and the river Kleine Nete. The previously built residential project consists of twelve social housing apartments, divided over two buildings. This means that an access road from Rivierstraat to the project plots behind had already been included.
The design of four multifamily homes is the final part of an urban planning study by Arcadis Gedas (February 2007) which concluded that residential use with water management locally was the best option for the site. The flood risk issue is the starting point of the design and the general aim was to provide a solution for this issue, both in terms of organisation/design of the open space of the site and the concept of the buildings. At the same time, the overall design builds on the development vision of the preliminary study which allowed for a close interconnection of this area with Rivierstraat.
The north side of the site borders the street that connects Rivierstraat with the embankment along the river Kleine Nete. The east side of the site borders the back gardens of the properties in Rivierstraat. The west side of the site is defined by the embankment along the river Kleine Nete. The south side of the site is built on with long rear buildings (warehouses, garage units) of the properties in Rivierstraat.
The planned residential units are divided over four residential blocks. These blocks are set square to the curved access road so that they sit on the site in a fan-like manner. This specific positioning gives the site a pleasant open feel.
Because of the flood risk issue, the residential blocks have been placed on pillars, which increases the transparency at ground level. By inclining the long façades of the first residential storey inwards, more space is created between the buildings.
Placing the blocks on pillars results in an open ground-floor level which will serve as a space for residents' parking and bike storage. The circulation cores of these two areas are situated to the sides, which gives movement to the blocks and allows for natural light to enter these cores. The stairs and lifts run through as a cylindrical shaft and will remain visible on the open ground-floor level.