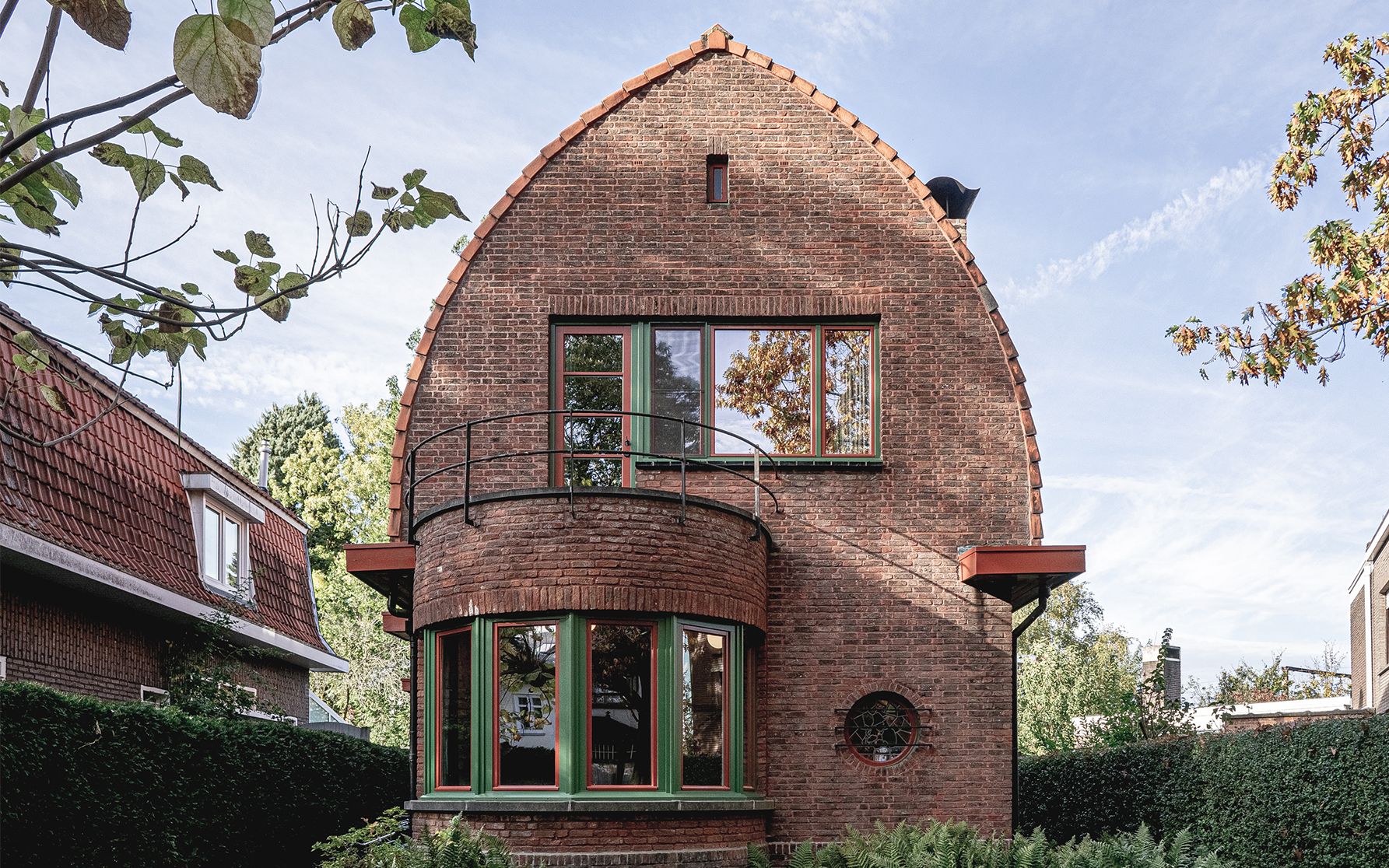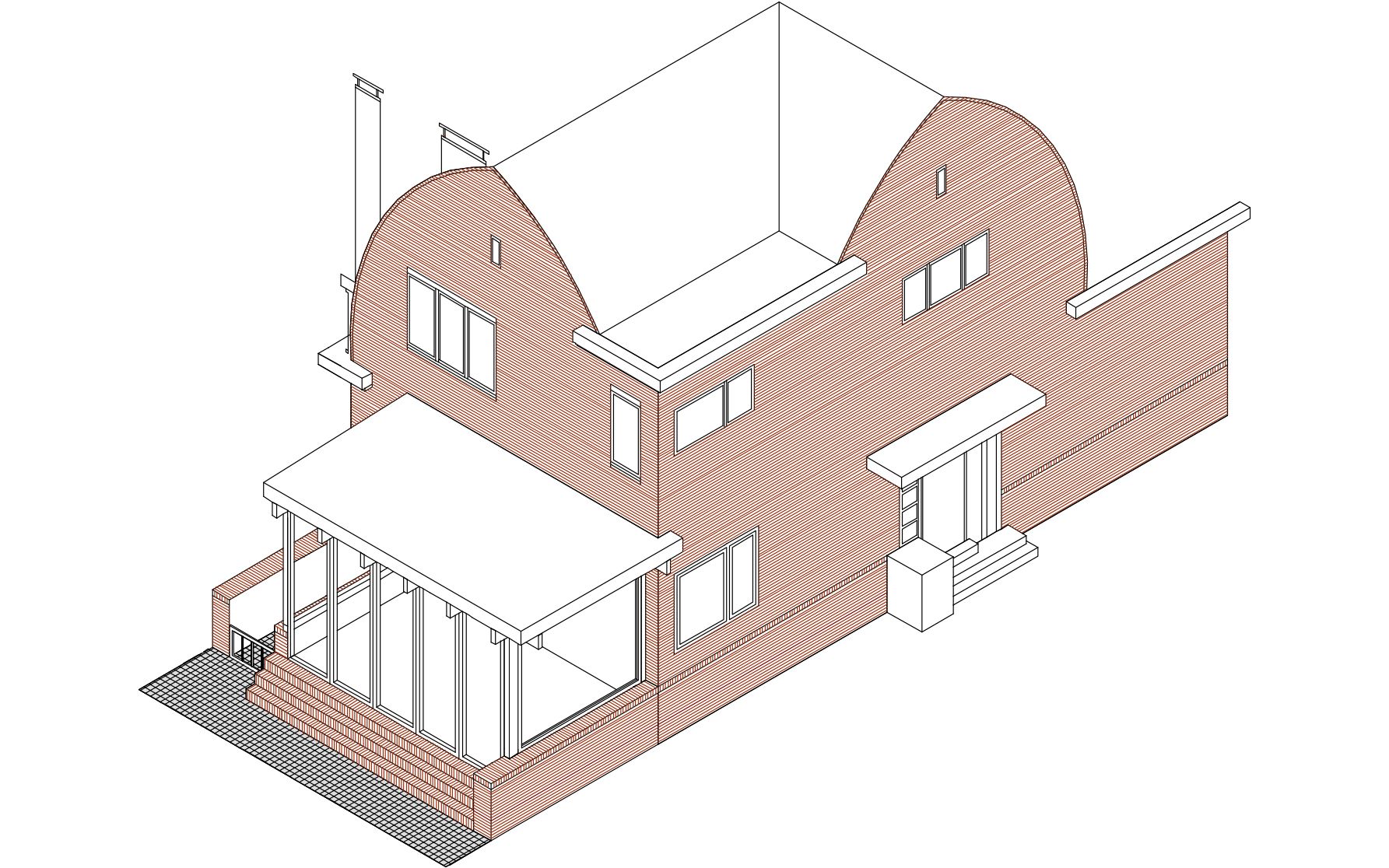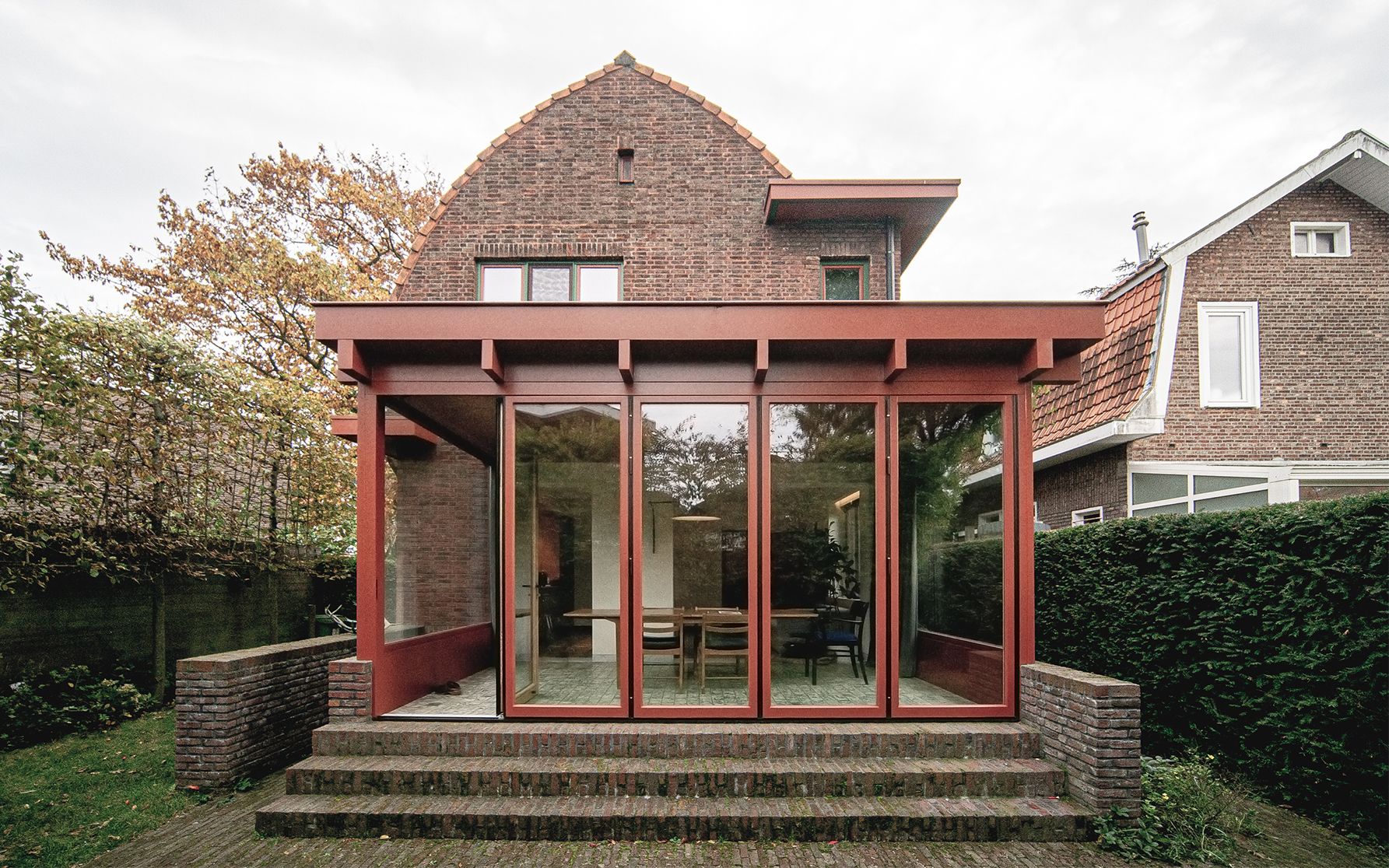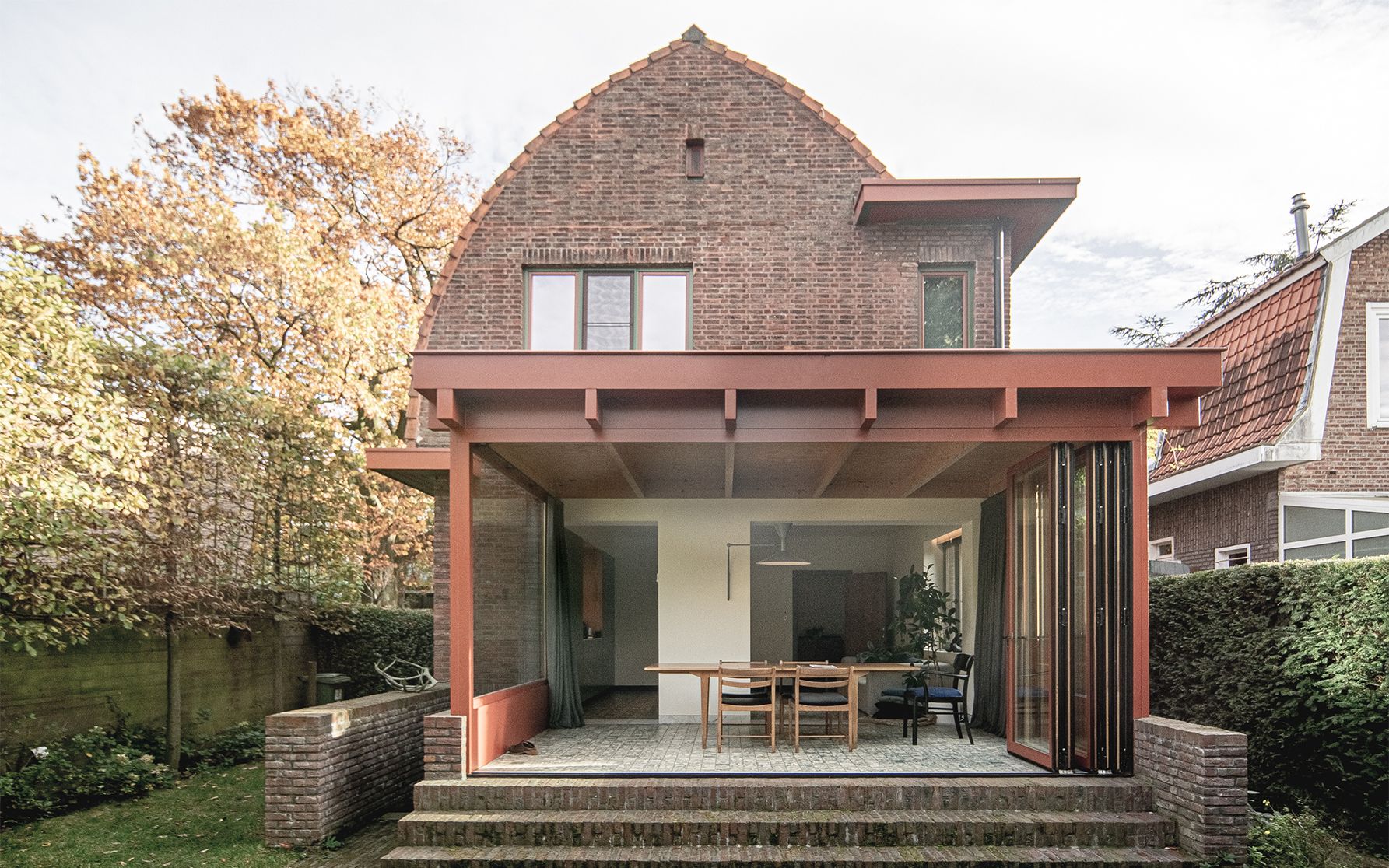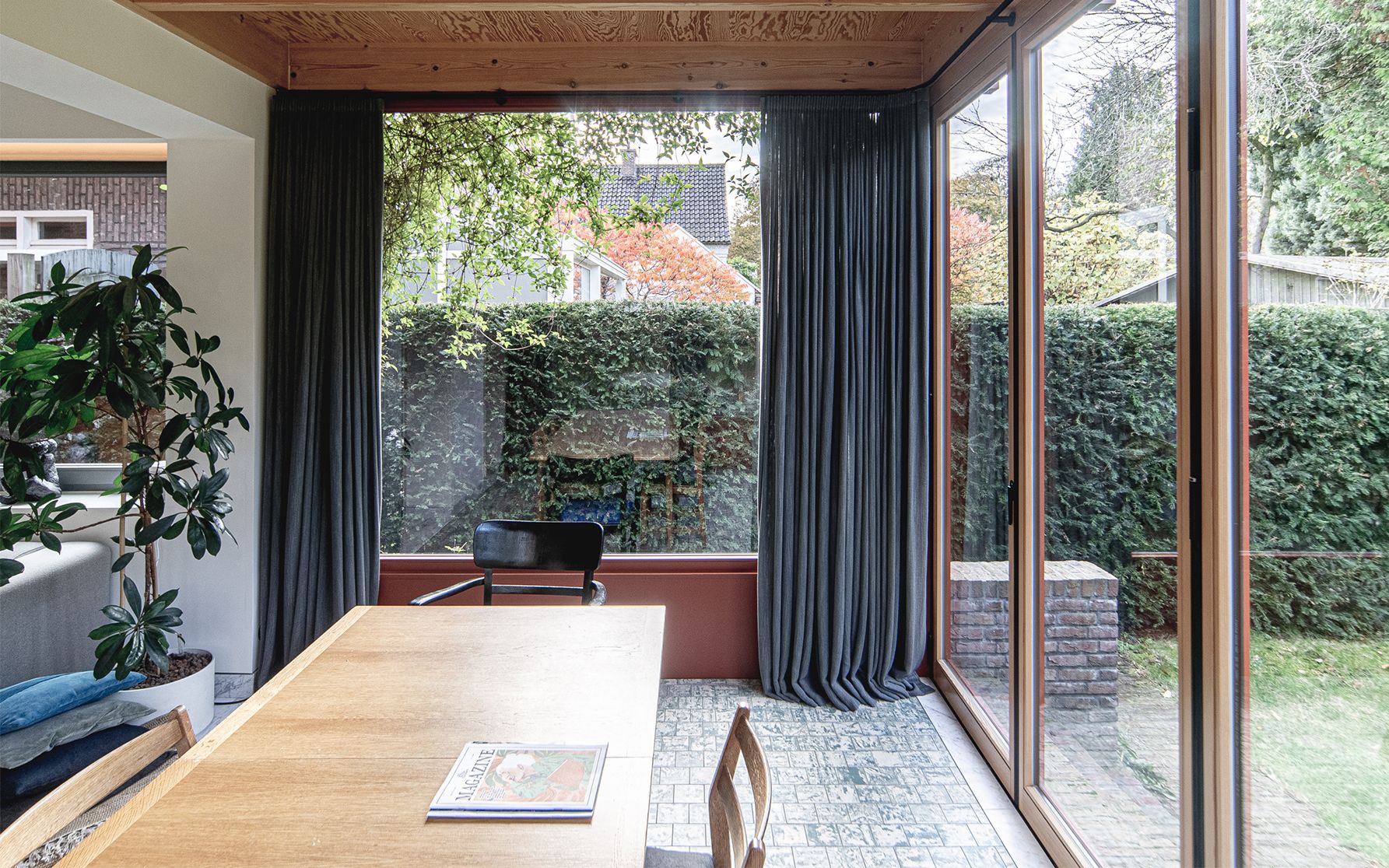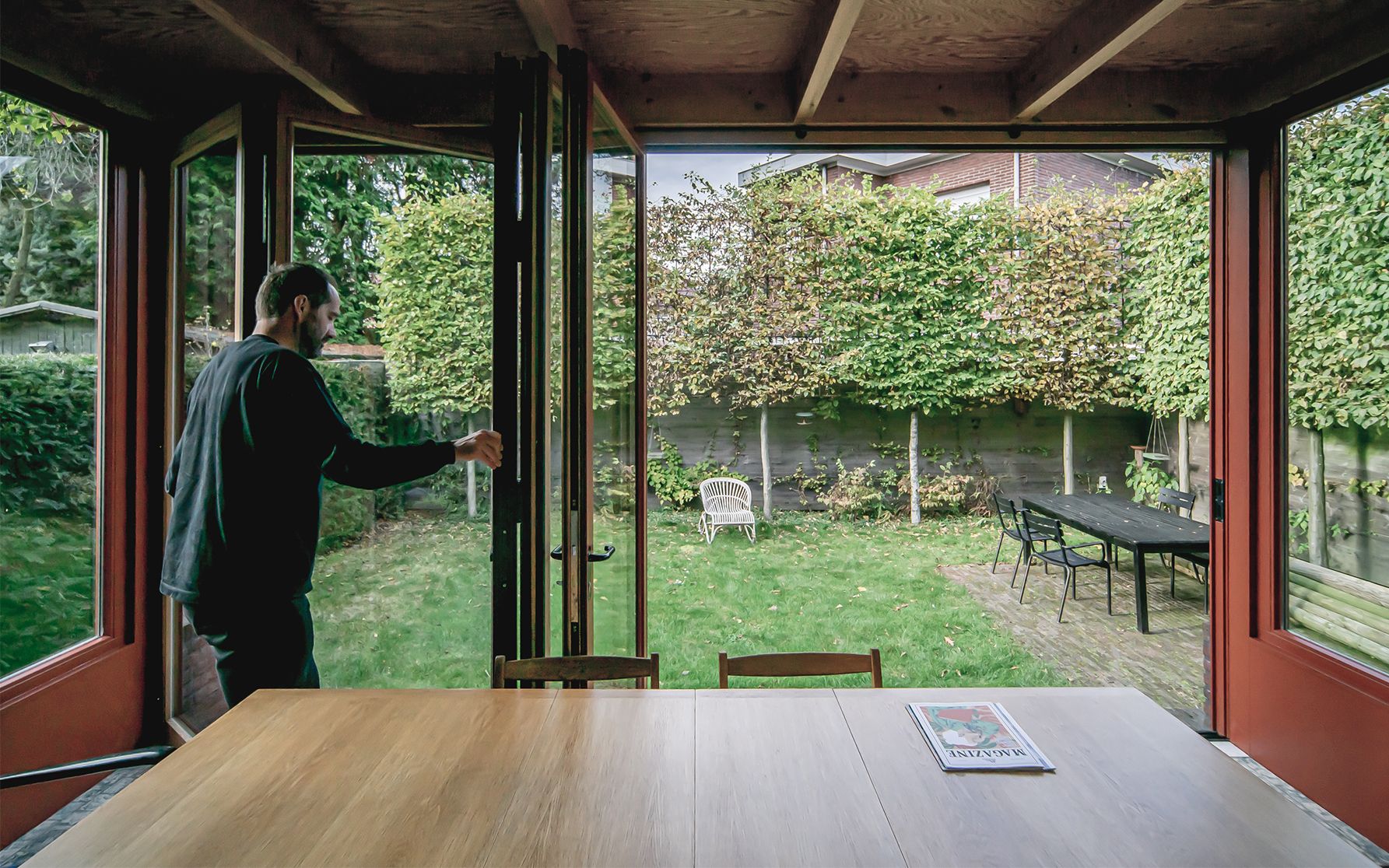 Modernistic interwar house Mortsel
A modernistic middle-class property has been extended with a generous sunroom in keeping with the existing architecture.
Project
The house at Kapelellei 25 in Mortsel is one of the few projects architect Gabriël Vinck (1909-1955) designed under his own name in 1937. In his design of this unique dwelling Vink was clearly influenced by the Amsterdam School as reflected in the expressive, dynamic structure, the detailing in the brickwork and the decorative elements in the façade such as the highly articulated rectangular gutters.
The current residents wanted to extend the ground floor, in a way that didn't compromise or weaken the existing Vink architecture. A rear extension – not designed by Vink – had already been added to the property. This has been replaced with a new, slightly bigger rear extension which serves as a sunroom. In creating the design, Vink's architecture was carefully studied. The result is a sunroom which sits on a brick plinth. This plinth is a continuation of Vink's brick architecture with similar details incorporated into it. A light wooden construction has been placed on this plinth. The roof of the extension juts out, similarly to the existing rectangular gutters. At the front, there is a wooden folding door, so that the space can be opened up into the garden across the entire width.
On the inside, the room opens out into the existing kitchen and dining room, which have been fully refurbished. A green tiling pattern connects the various rooms. The new kitchen has an island and a wall of cabinets, in a matching material and colour to the extension and tiled floor.