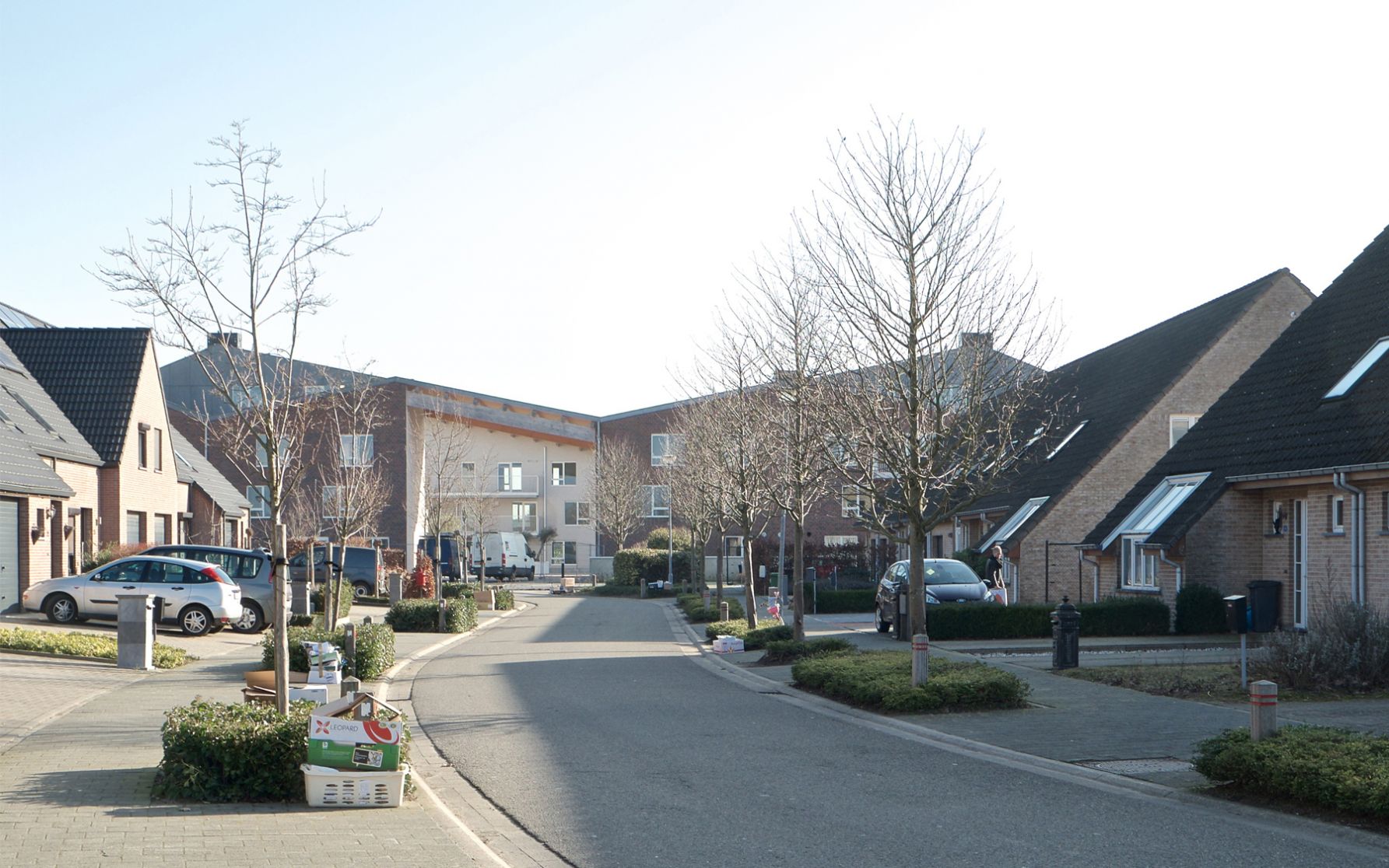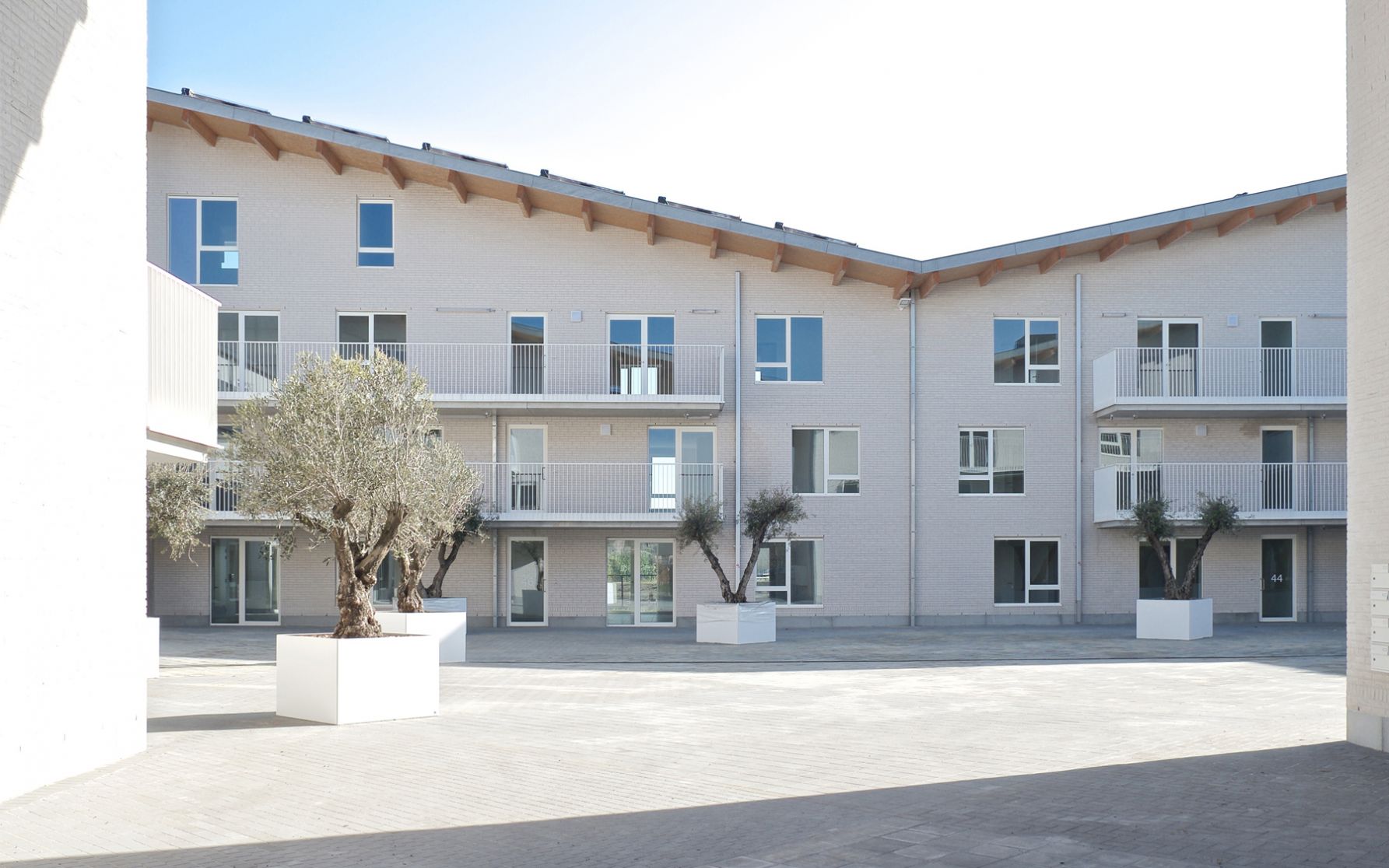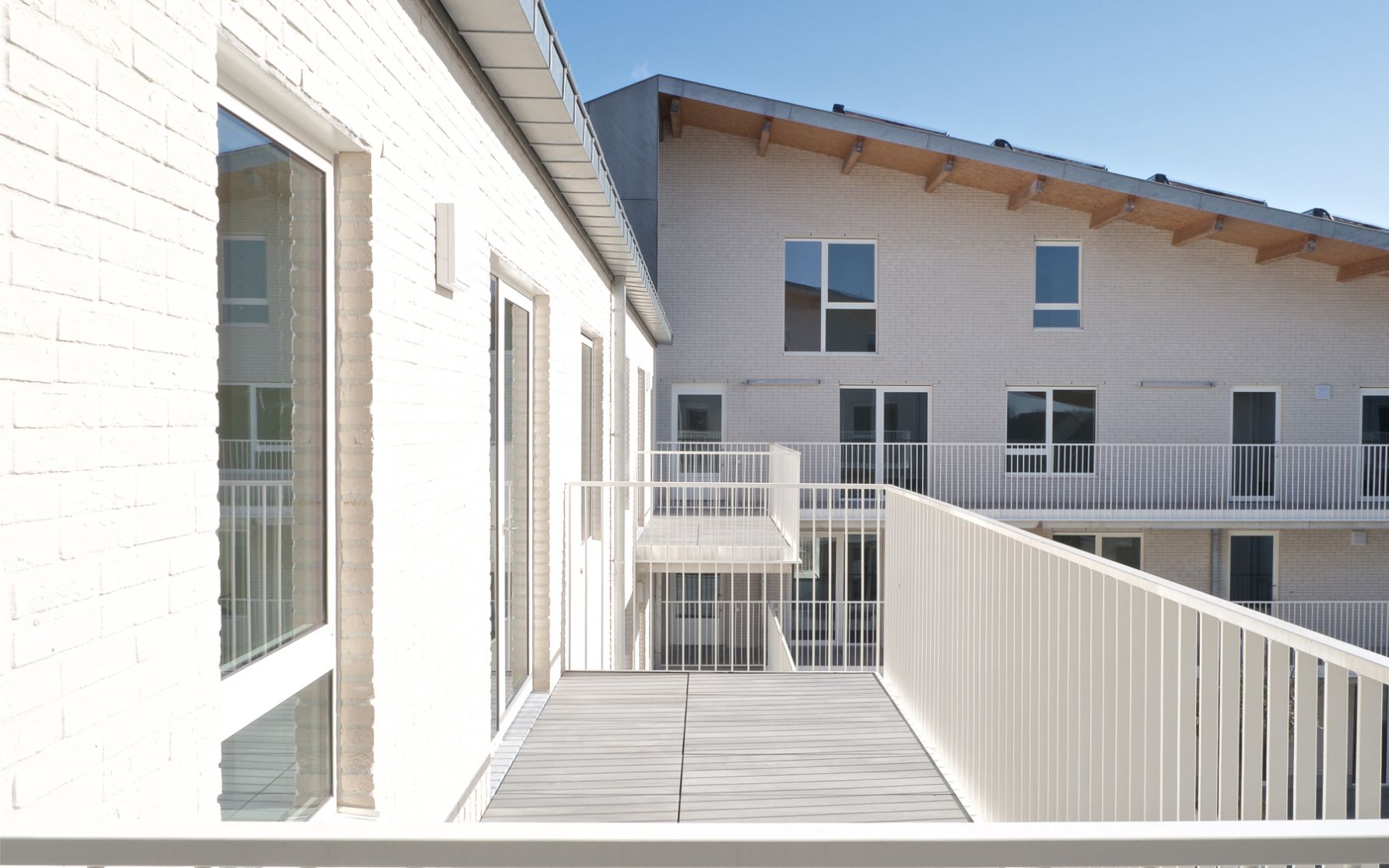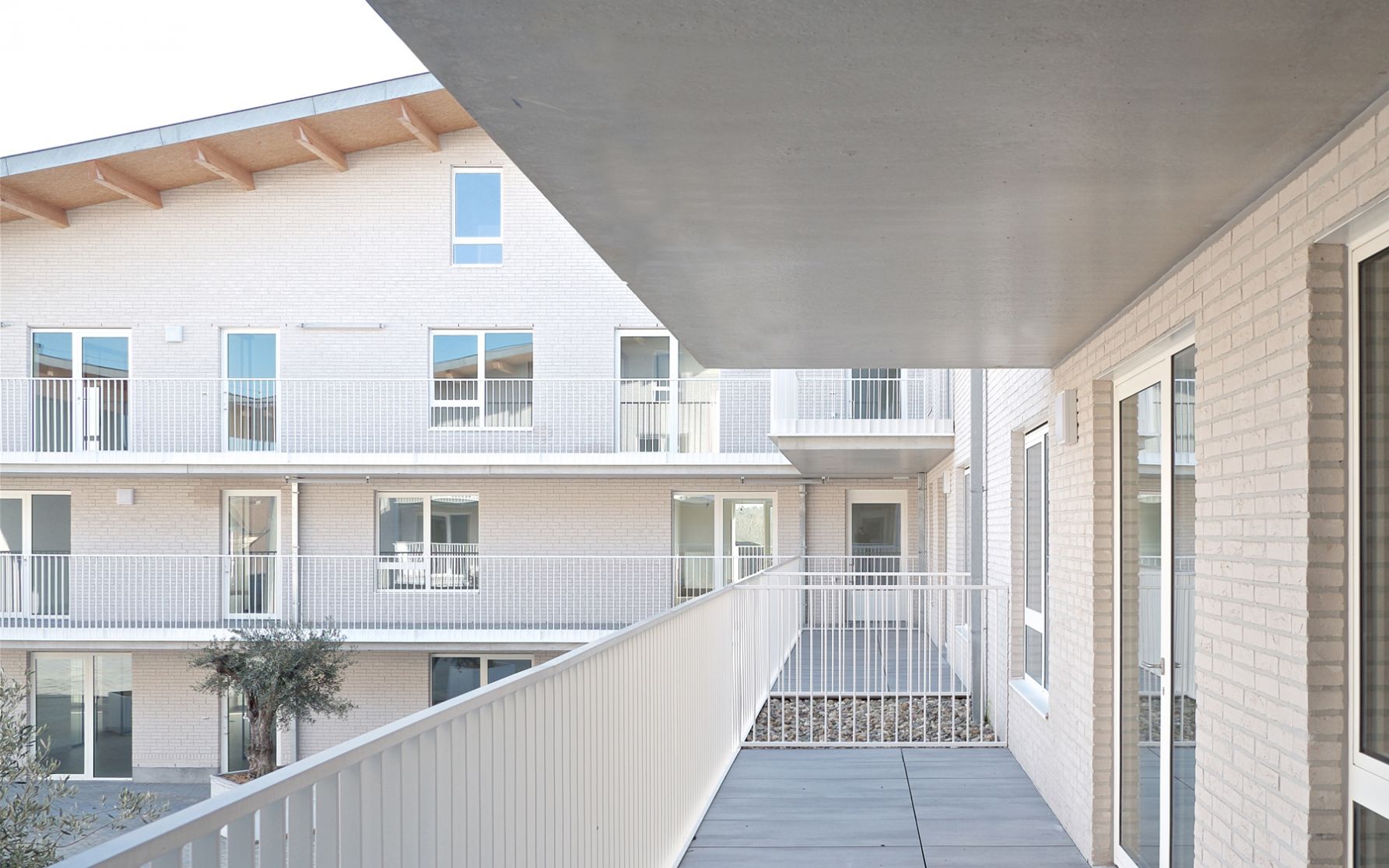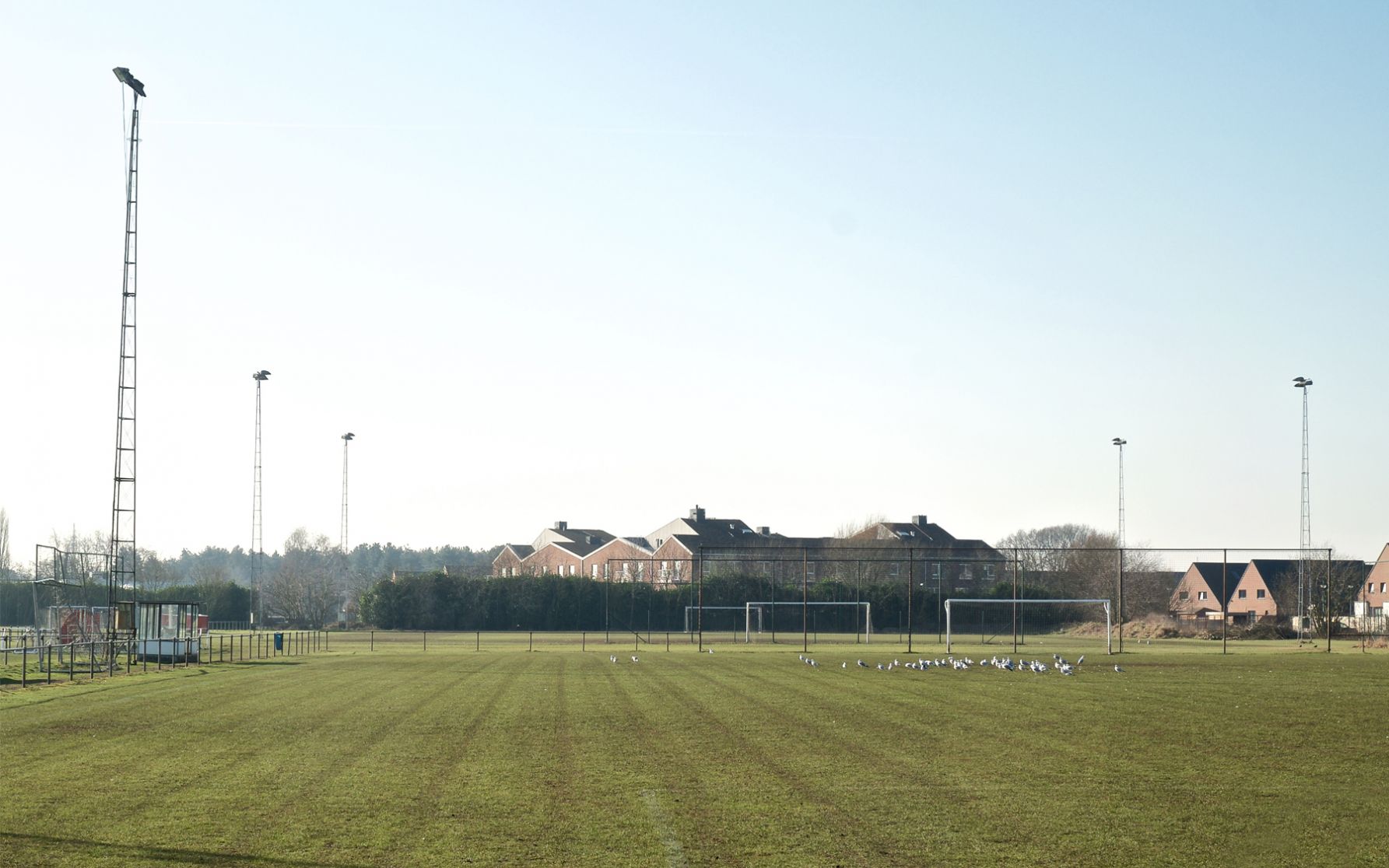 ADL-Cluster Herentals
The project site of the ADL cluster is located in the St. Janneke neighbourhood, just south of the Albert Canal and the city centre of Herentals. In terms of urban development, the location called for a compact architectural intervention that would fit the site. The challenge of this project was to integrate the dense architectural programme into a quiet residential area with a small-scale morphology.
Project
The design brief formulated by NV Eigen Haard was complex: construct an ADL cluster (short for 'daily life activities' in Dutch) with 40 to 50 residential units on Gagelstraat in Herentals. The construction programme called for a modernist approach in a small-scale rural setting.
Based on an analysis of the area, the site, and the construction programme, we decided to design an ensemble concept. An ensemble consists of different elements that display a kind of spatial coherence due to their mutual relationship. Thanks to this spatial cohesion, different types of buildings can be distinguished, such as square farms, beguinages, monasteries, vagrant colonies, garden districts, etc. In the design, the ADL cluster is an ensemble with one address and one identity, a large gateway, four wings, and an inner courtyard. Typological inspiration was sought from the nineteenth-century Phalenstère of Charles Fourier as a utopian model for living as part of the landscape.
The 'gate' features a distinct canopy that extends the traditional sloping roof on the volume. In this way, the volume fits the small-scale nature of the quiet neighbourhood and is not perceived as a massive stand-alone block. With the inviting gate, the new residential cluster is embedded in the existing neighbourhood and vice versa. This passage also allows plenty of light and air into the courtyard, and offers a view of the clean, light-coloured brickwork. On the outside, the reddish-brown masonry is a nod to the surrounding area.
All residential units open up onto the courtyard, reinforcing the sense of togetherness. Twelve ADL apartments are distributed throughout the volume, with the remaining 32 reserved for 'lifelong' residents. These can also be converted into ADL apartments if desired. The volume has three storeys, with the roof apartments situated at each of the four corners of the sloping roof. Circulation areas were created in the clearly demarcated zone between the end façades of the four residential wings. The enclosed courtyard has a semi-public quality. It has a direct connection to Gagelstraat and provides access to the central ADL area and the commercial area.