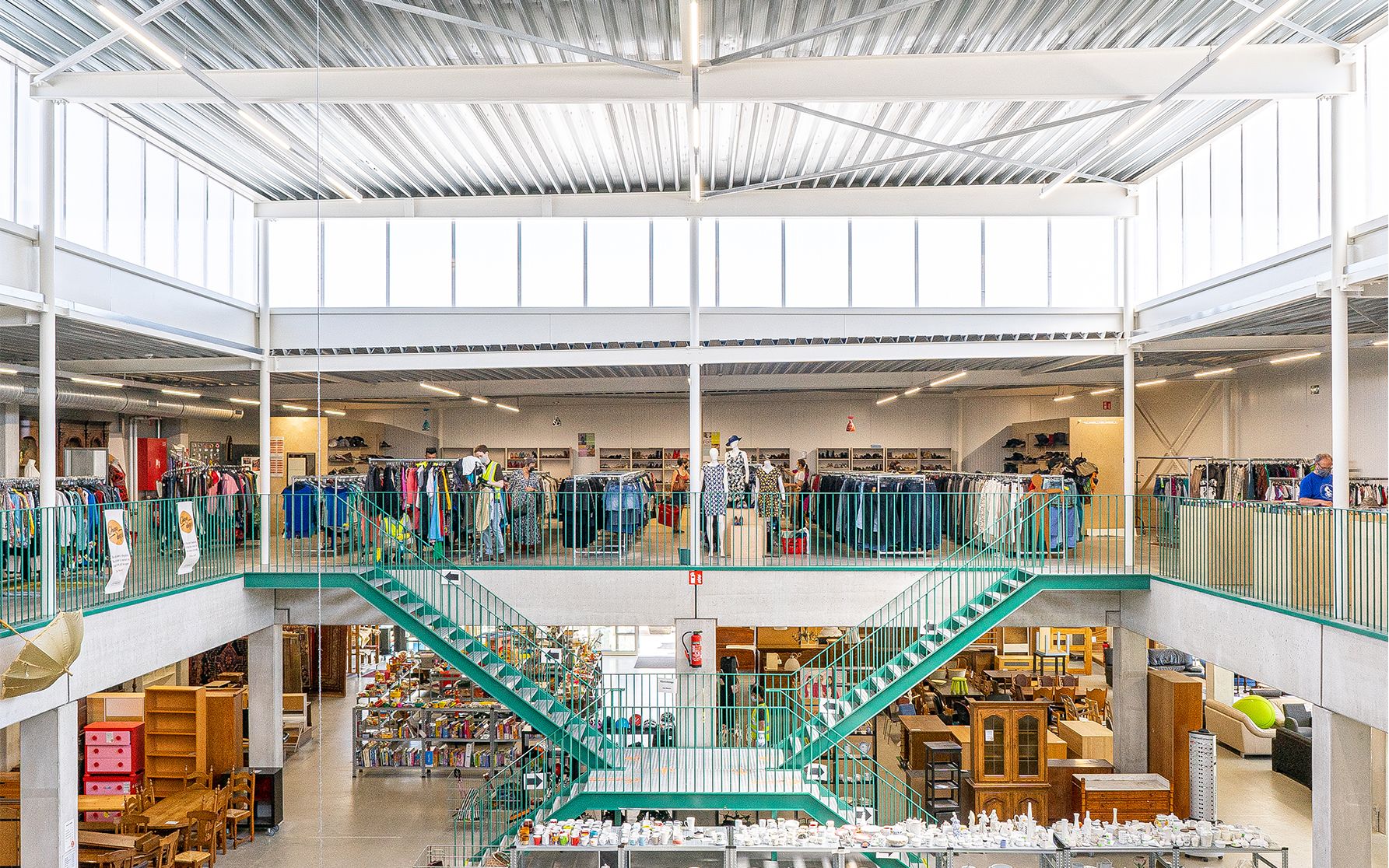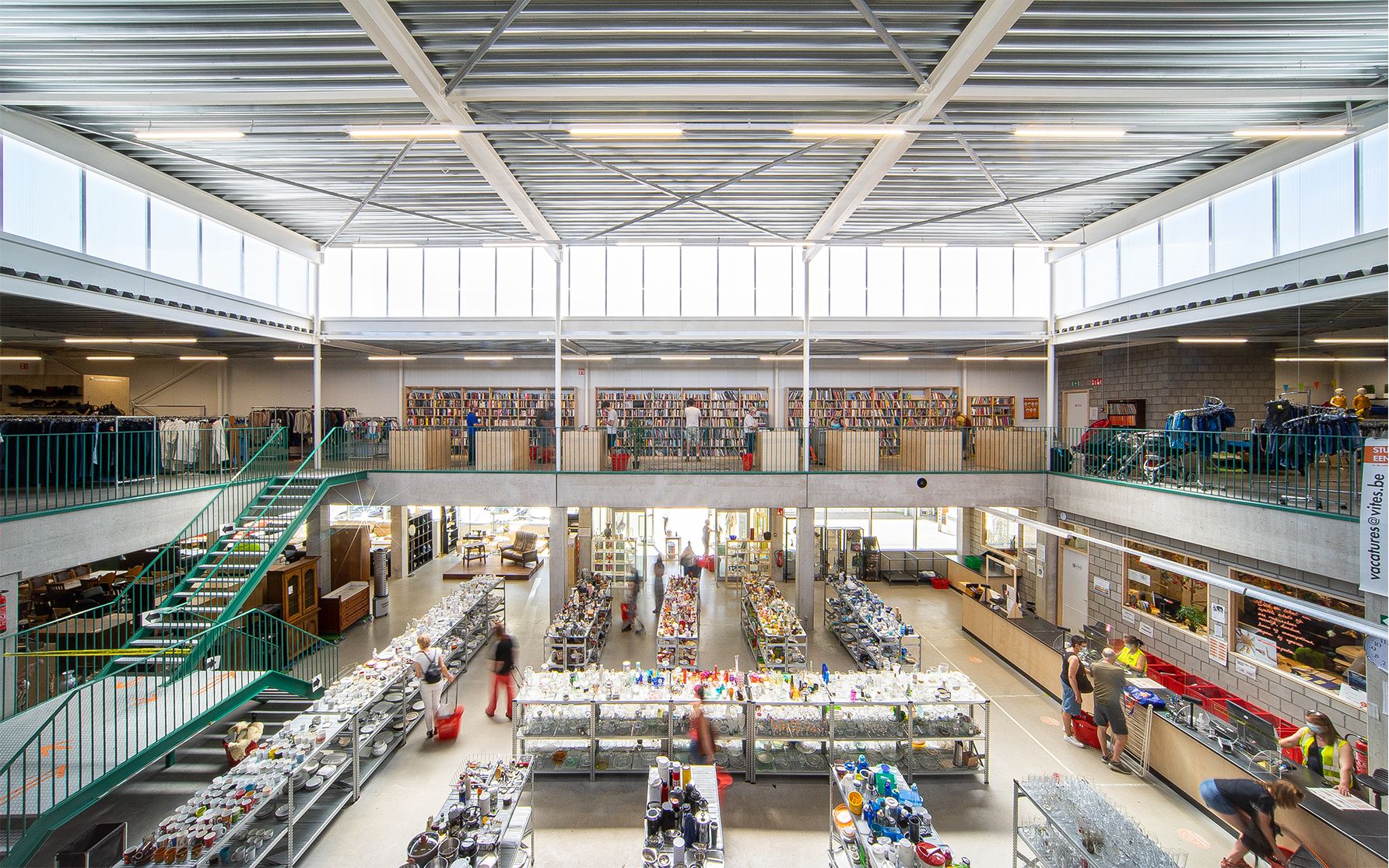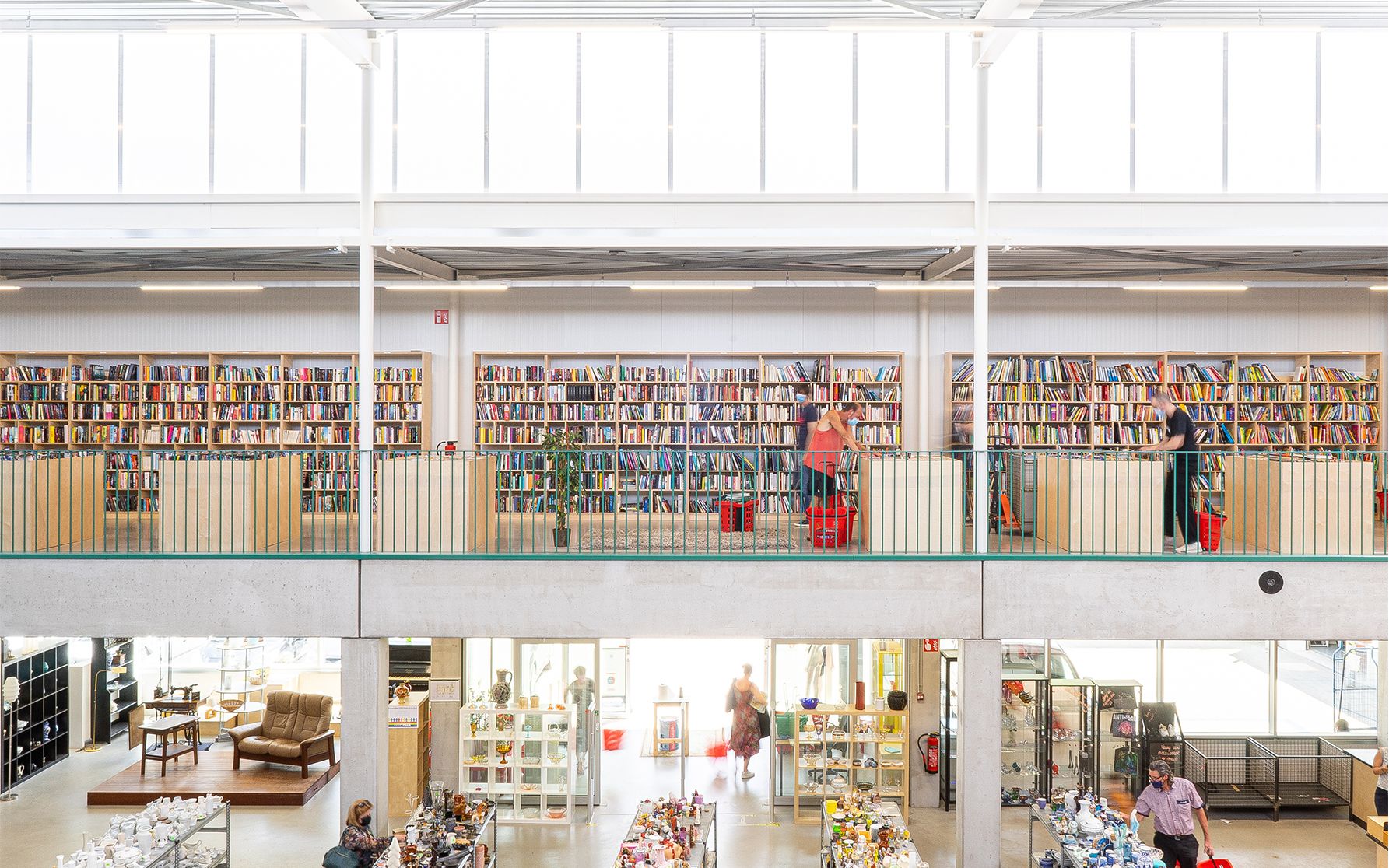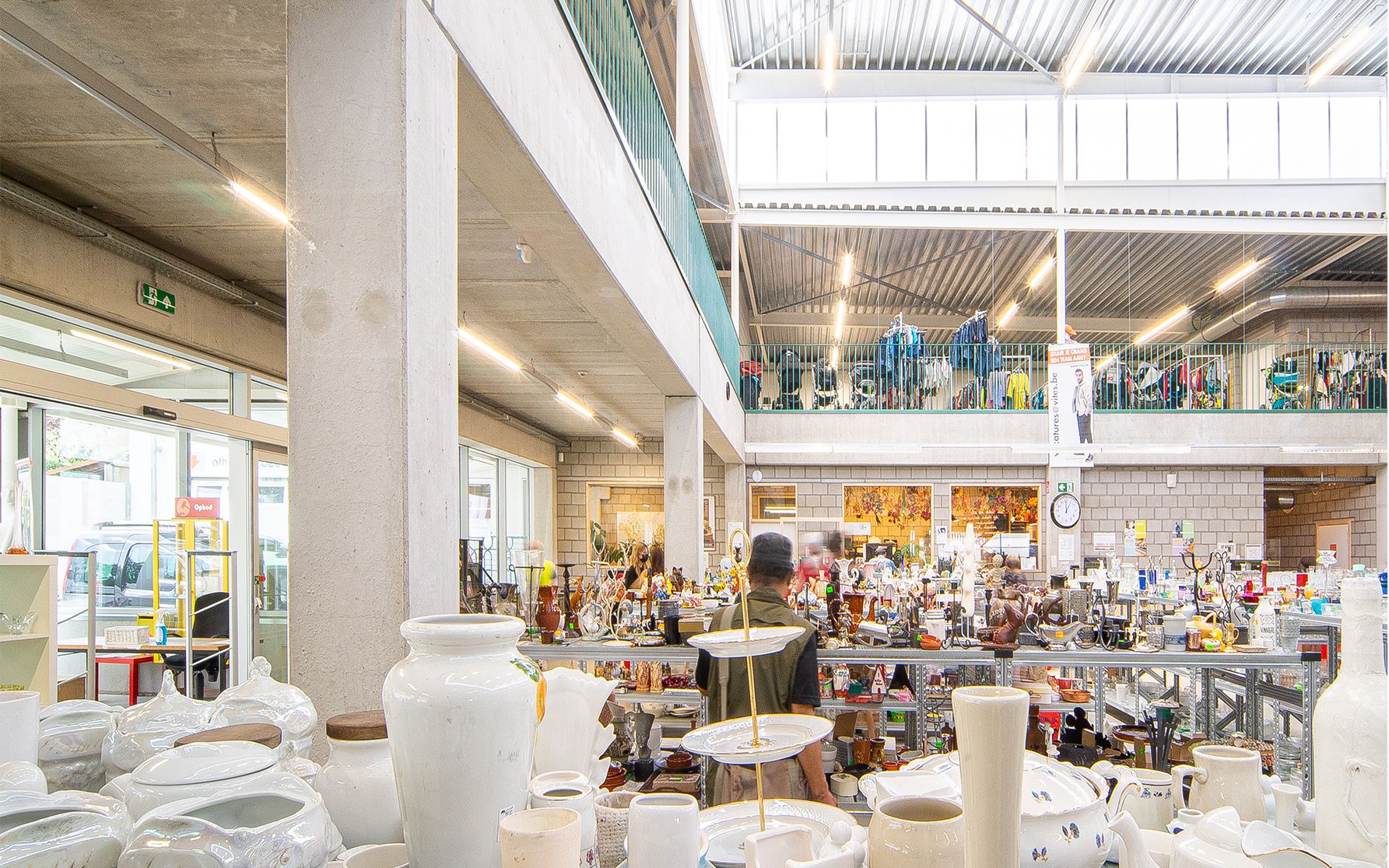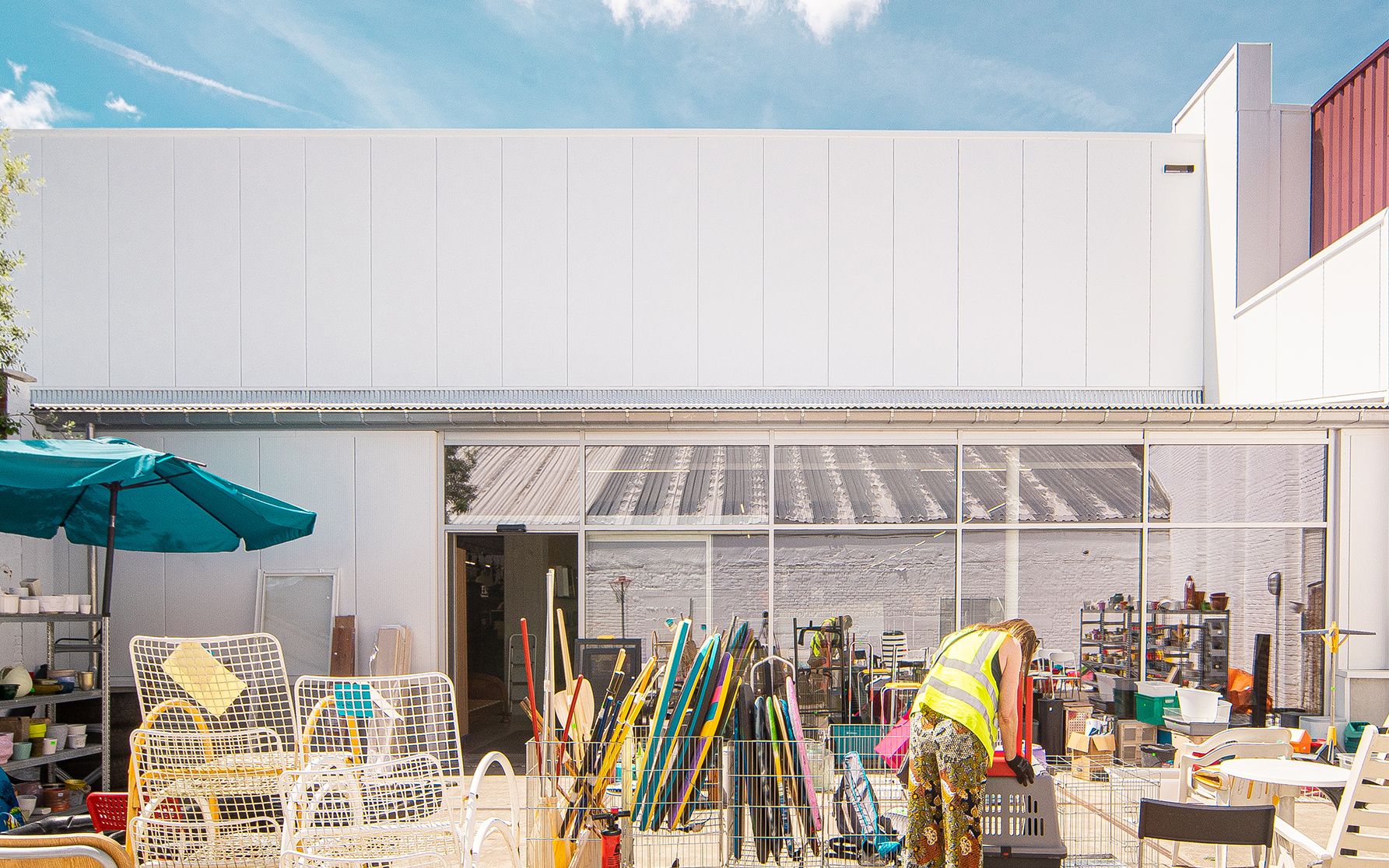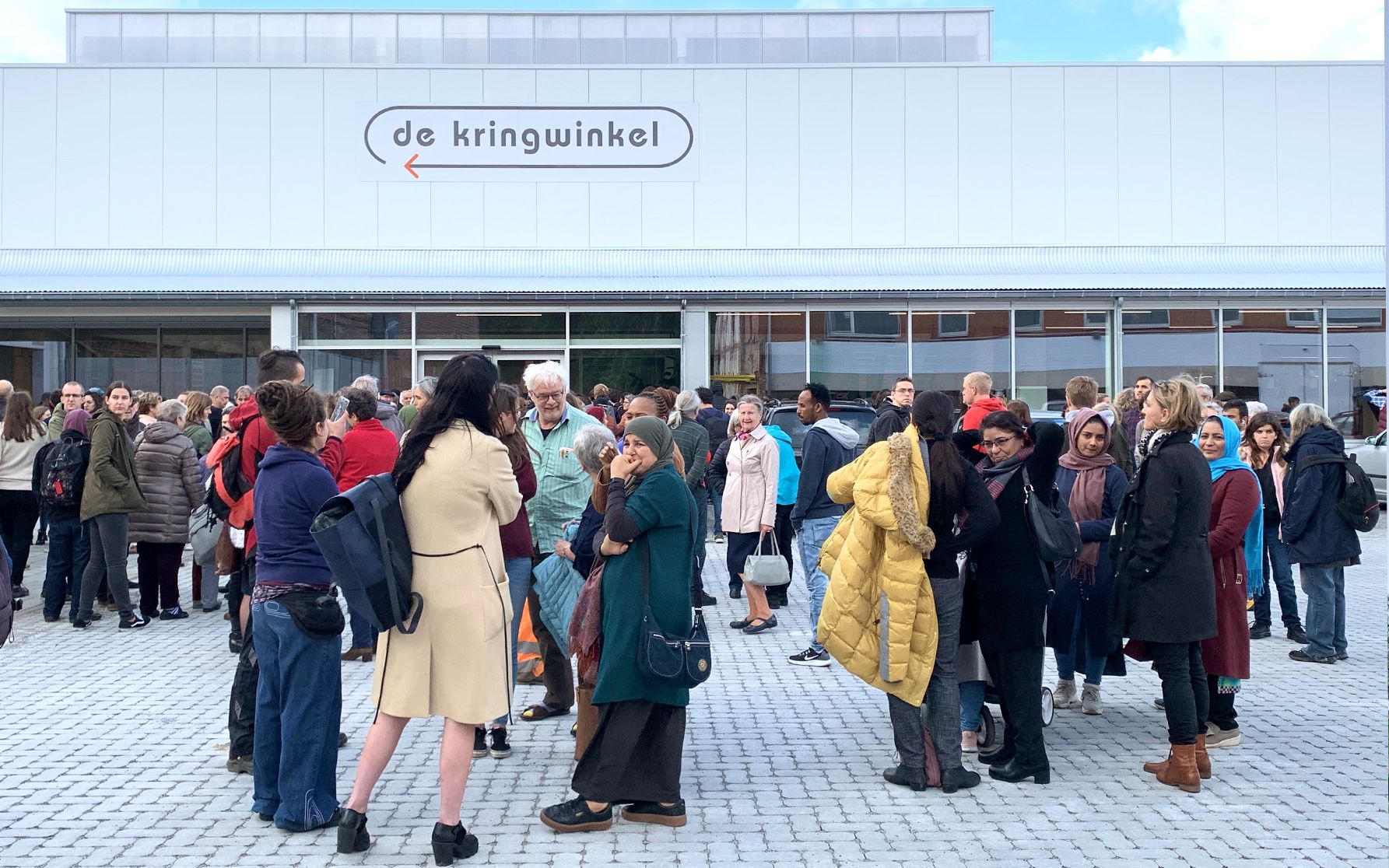 De Kringwinkel SPIT Leuven
Second-hand shop SPIT in Leuven made way for a new building that reflects the historical typology of an urban market hall.
Project
Just a stone's throw from Leuven's ring road, Bodart car park, and Koning Boudewijnlaan, is the former second-hand shop SPIT, now known as Kringwinkel ViTeS. The existing shop needed renovating. The specific design brief was as follows: create a cost-efficient building with a spacious retail area (1,600 m2) that can be stocked directly from the existing sorting depots.
The site is adjacent to the large warehouses belonging to the social industrial estate and is situated in a fragmented location with single-family homes, a bowling alley, and a large-scale apartment complex for students. This called for a carefully thought out design.
The smaller front building on the street side remained untouched while the existing shop was demolished. The adjacent house was torn down to make way for a wide access road leading to the site. The new shop was constructed at the back of the plot, next to the sorting depots. Setting the shop further back like this created an empty space in front for loading and unloading activities, parking, and bicycle storage. The shop's façade in this newly created courtyard is visible from the street thanks to the wide driveway.
Structural simplicity was the goal of the design. This was translated into a clear, orthogonal plan and a simple building. The interior design is a modern interpretation of a historic market hall. Inside, a central atrium creates a spacious and open feel. Above the atrium is a skylight that allows natural light to filter deep inside the building. The atrium boasts a green steel parapet, which runs seamlessly down the double staircase.
A light steel structure protrudes from the building's heavy concrete foundation. This duality is articulated in the façade. On the ground floor, a transparent plinth protrudes like an oversized display case. The undulating grey steel roof of the extension curls up against the white metal façade of the first floor. With its austere materiality, the building seeks a certain coherence with the surrounding industrial architecture without compromising the style of its neighbours. The cornice height of the main building aligns with that of the sorting depots and the height of the plinth aligns with the garden walls of the surrounding neighbours.